SepiSolar's Origin Story: What Our Name Means & Why Solar Design Matters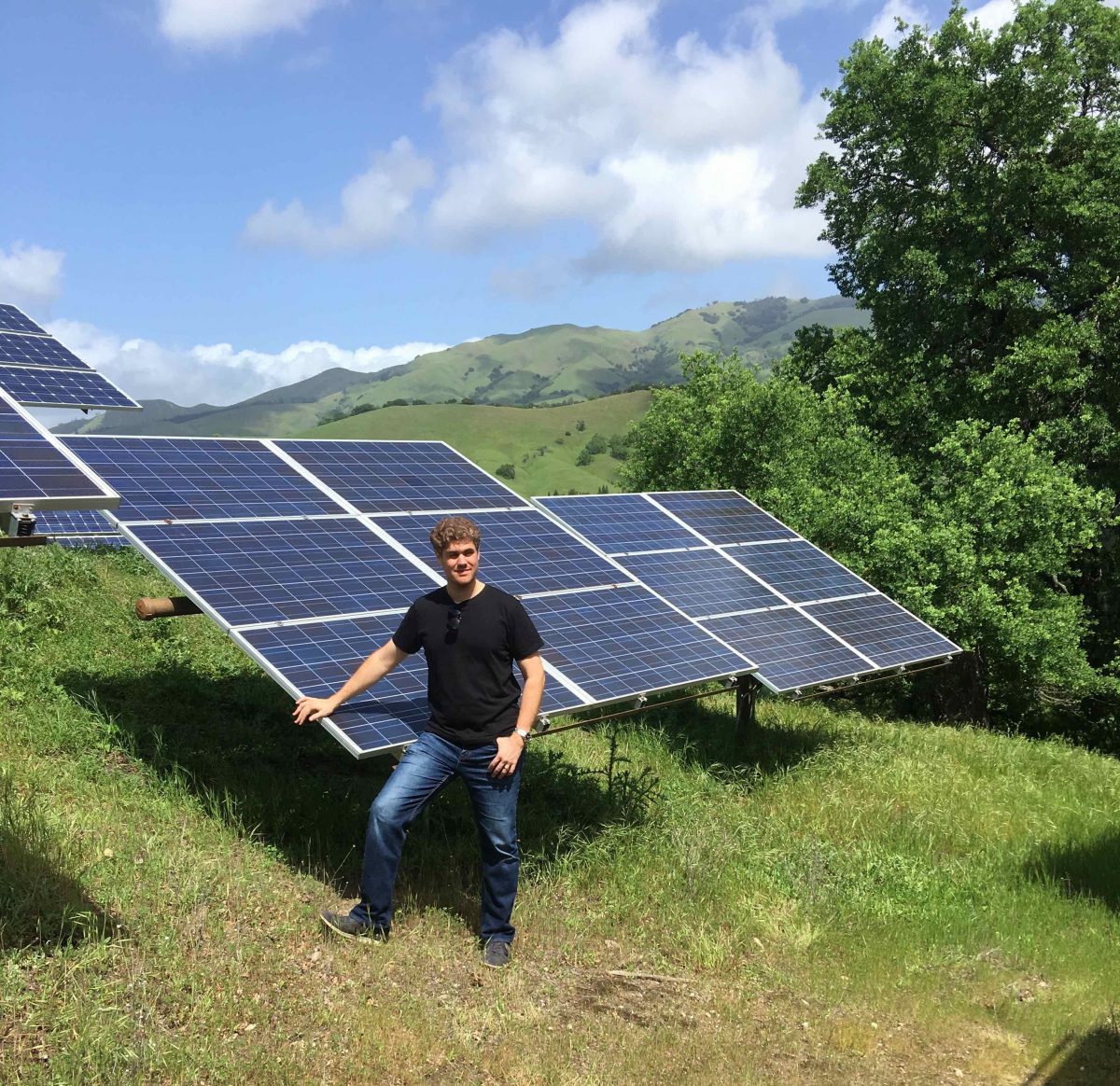 "What does the SepiSolar name mean?"
"Josh, how did SepiSolar get started?"
"What makes SepiSolar different from other solar design and engineering services?"
Since founding SepiSolar nearly 10 years ago, those have been the most frequent questions I've been asked when people hear about SepiSolar. If you're learning about us for the first time, or you've been a customer and wondered about those same topics, here's the story:
"What Does the SepiSolar name mean?"
The short answer is that while searching for a name, I discovered that "Sepideh" is a Persian name that is often shortened to "Sepi." Roughly translated, Sepi means "the moment just before the first light of dawn." In other words, every morning, anywhere in the world, light and energy emerge and grow from Sepi.
In the same way, solar projects begin with solar design, and all of the clean power that is later generated emerges out of the plan sets that our designers and engineers create.
The Sepi "emerging light and power" concept also suggests infinite clean power generation. Even through the darkest solar coaster times, the sun always rises, and more plans for solar and storage are continually being generated for our customers. Moreover, our engineers are continually thinking about how to improve solar and storage technology, policies, business processes and grid models. The clean energy innovation never stops.
"How did SepiSolar get started?"
I founded SepiSolar in 2008, but my solar career started in 2004 with Andalay Solar (fka Akeena Solar). As one of the first national solar installation companies in the U.S., I learned a lot about the internal operations of a large engineering department, and realized there was a huge need for third-party independent design and engineering services to help growing solar companies during certain seasons, as well as for solar product development.
My vision was that SepiSolar would not only provide extra help to solar contractors with a high volume of designs and plan sets, but that we could also fill in the gaps for structural or PV electrical engineering needs that may be outside of the company's core competencies, such as architecture firms or commercial building contractors.
I also wanted SepiSolar to be extremely flexible so that we could deliver a full menu of on-demand, seasonal or ongoing solar design and engineering services, such as installation feasibility evaluations, sales-focused drawings for proposals, P.E. stamps, product evaluations, or even develop salesforce modules for tracking inventory and the paperwork for projects.
With that flexible full-service mindset, SepiSolar has grown to become a leading national design and engineering company with a team of NABCEP certified designers and engineers working out of our Fremont, California offices, not overseas.
"What makes SepiSolar different from other engineering or design firms?"
I think of SepiSolar as a community of passionate "solar enginerds." Everyone here looks at design and engineering through the lens of the entire solar and storage value chain. We don't just draft line diagrams and crank out plan sets. For some design firms, that's where the service starts and ends, but for SepiSolar, our services include our community of knowledge about the latest solar and storage technologies, policies, manufacturer relationships, and our experience with AHJs around the U.S. and abroad.
As a community of engineers, we're also great communicators with each other and our clients. We regularly share information and complement each engineer's knowledge base. And while some firms may chain their engineers to CAD monitors with MC4 connection cables, our SepiSolar engineers can also act as independent engineering consultants, visiting solar project sites, ensuring quality, improving O&M or troubleshooting commissioning. We also consult with manufacturers, developers, asset managers and storage companies, providing the entire SepiSolar team with a comprehensive and continuous feedback loop of information from all over the solar industry.
In addition to formal consulting, our designers also informally consult with clients at the start of every project. During these calls, we take into consideration the company's preferences and various skill sets. For example, a roofer who installs solar may feel comfortable drilling holes into a commercial rooftop but prefer microinverters for simpler electrical work. Similarly, an electrician may be very comfortable with optimized string inverters, but prefer a ballasted roof design to avoid roofing issues.
***
Naturally, there's much more to tell about how SepiSolar grew over the last 10 years and why we're so passionate about everything we do. Perhaps the best way to learn more is to set up a free consultation with me or just get a quote for your next solar or storage project. You can also join our SepiSolar community by simply following us on LinkedIn, Twitter or Facebook, or joining our mailing list. Please reach out for any questions or comments.
Josh Weiner is President and CEO of SepiSolar.