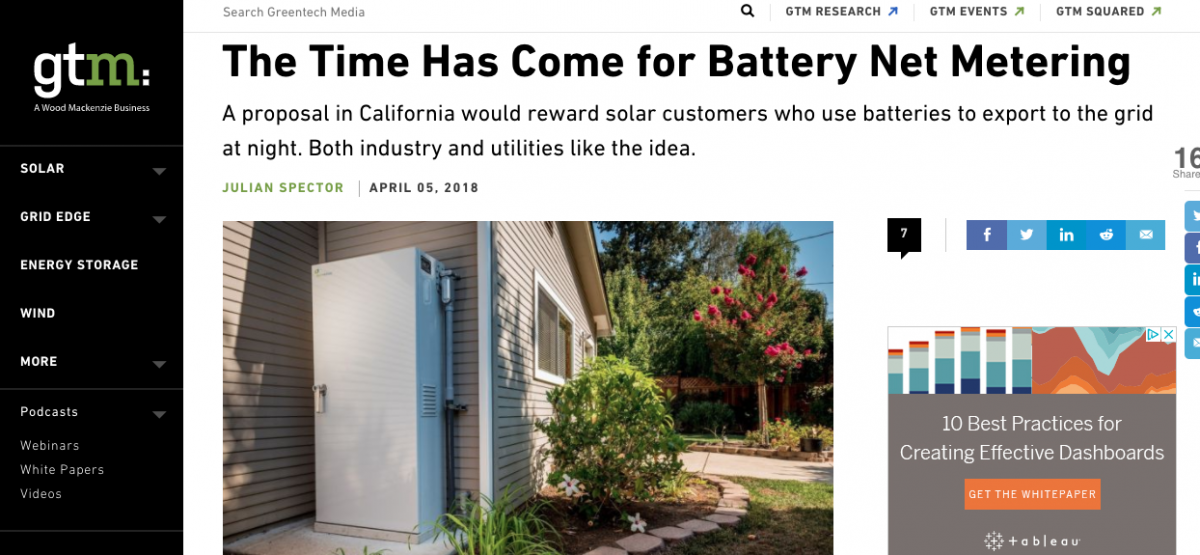 As California energy storage becomes more widespread, utilities have been concerned about battery owners charging their systems from the grid at a lower price and then selling that same utility power back to the utility at a higher price and receive net energy metering (NEM) credit.
To address this important policy issue, our CEO Josh Weiner has been working with the California Solar and Storage Association (CALSSA) and our client NEXTracker to suggest a technical firmware solution for inverters that would prevent batteries from charging from the grid, thus allowing DC-coupled PV plus storage systems to participate in utility NEM programs.
We're proud to say that Josh's technical firmware solution has been embraced by both CALSSA and the utilities and appears to be on its way to being approved by the California Public Utilities Commission. (CPUC).
You can read the full Greentech Media article, "The Time Has Come for Battery Net Metering" by Julian Spector here.