Join Our New Monthly Q&A: Ask SepiSolar Anything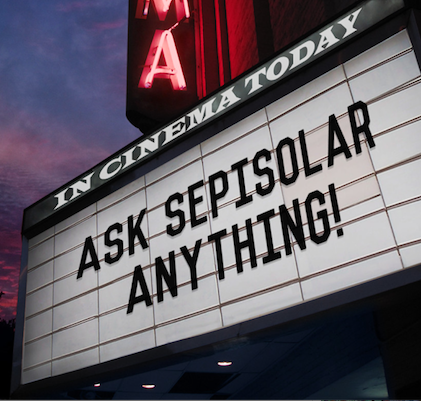 Join SepiSolar's CEO and battery expert Josh Weiner for Ask SepiSolar Anything, a live monthly video Q&A about today's hottest solar and energy storage topics.
Like "Car Talk for Solar" or Reddit's Ask Me Anything, Josh and team members from SepiSolar will be online to answer your most important technical, financial, technology, permitting and/or policy questions!
Of course, our first Ask SepiSolar Anything topic has to be about energy storage. If you're considering a new battery vendor, storage technology, or have questions about how to price, design, and model storage systems, you won't want to miss this first Ask SepiSolar Anything.
If you have other storage-related questions, bring it on! If Josh and our team of  solar+storage "enginerds" can't answer the question live, we'll get the answer to you after the webinar. In future episodes, we'll also have special expert guests who'll also answer questions on the topic of the month.
Here's how you can be a part of our first ever Ask SepiSolar Anything:
Step 1: Get Registered. We'll send you reminders and a webinar link.
Step 2: Join the webinar on June 13, 2018, 11am-12pm Pacific, 2pm-3pm Eastern
Step 3: Josh will give a brief introduction about solar+storage and why it's transforming all sectors of the solar industry.
Step 4: Similar to "Car Talk," we'll open the lines and you can ask Josh anything about solar+batteries: Financial, technical, technology, O&M or… anything.
If you have other solar questions or Josh and our SepiSolar team can't answer your question in real time, we'll get back to you after the program.
Mark your calendar and be sure to tune in every second Wednesday of each month for another session of Ask SepiSolar Anything!