42, The Meaning of Life, and SepiSolar's New Logo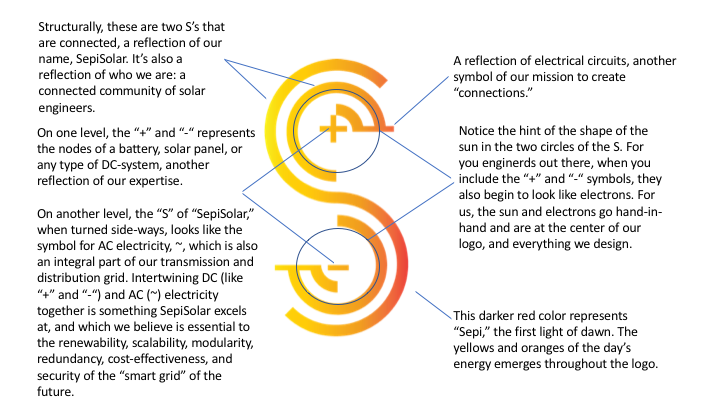 Have you seen SepiSolar's new logo? It used to look like this: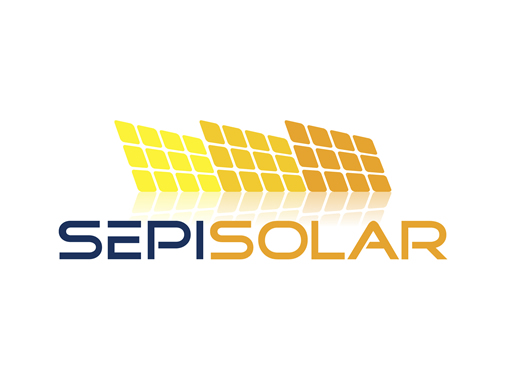 And now it looks like this:

When any company goes through a redesign of their brand, customers and frequent visitors can notice and often have an initial reaction (they love it, they hate it, meh.) as well as questions, like "What was wrong with your old logo?" and "What does your new logo mean?" and "What does the number 42 and meaning of life have to do with solar design and engineering?
These are all great questions, so let's tackle them one by one:
What was wrong with your old logo?
Sometimes our solar engineers can be checking a permit plan set and spot something on the plans that doesn't match or make sense. That's how we felt about our old logo. The solar panel array made us look like a solar developer or EPC, and while solar contractors are certainly our customers, a solar array is not a reflection of design or engineering or who we are beyond being in the solar business.
Second, when you look at a brand, it's supposed to reflect a feeling. Think about Nike and that swoosh of energy. We want the solar industry to recognize SepiSolar in that same way, to see our logo and have a positive feeling, and our old logo never did that. It was "just a logo."
What does your new SepiSolar logo mean?
Designing and engineering a logo is serious business, and we did consult with a professional who asked us a lot of questions about who we are and what does our SepiSolar name mean?. The short answer is that "Sepi" means "the moment just before the first light of dawn." So, light and energy emerge and grow from Sepi, and in the same way, solar projects and the power that is later generated emerges out of the plan sets that SepiSolar's engineers create. Power also emerges out of the engineering solutions we solve as solar consultants.
Our logo designer created several options to have our new logo reflect who we are as a company, but this was the one that immediately resonated with us. Here's why: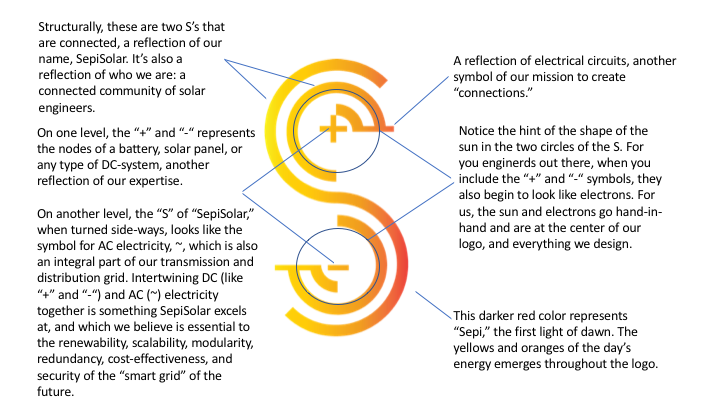 "42 and The Meaning of Life"
As to why we put 42 in the title of this post, if you didn't catch it immediately, the number 42 is an important but ridiculous part of Douglas Adams' book "Hitchhiker's Guide to the Galaxy."
It's relevant to our SepiSolar brand because we sometimes feel like we're part of that ridiculous universe when we deal with the bureaucracy of solar and battery permitting requirements, but it's not part of our logo. We just thought it would be fun to slip 42 into a blog post title, and fun is part of our community of solar "enginerds," so 42 is relevant…sort of.
Thanks for reading, and if you've missed our latest SepiSolar news and useful info like our SepiSolar Battery Translator Tool, please sign up for our newsletter or check out other news and blog posts! Naturally, please contact us if you'd like a free quote for our engineering services.
Josh Weiner is President and CEO of SepiSolar