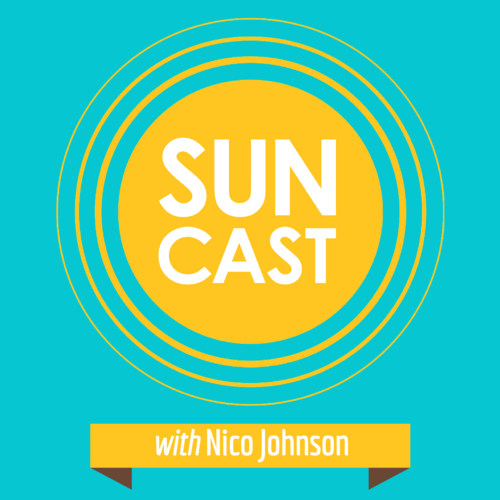 If you've never sat down and had a drink with SepiSolar's CEO Josh Weiner to get to know him, here's the next best thing: Listen to his 3-Part Suncast podcast interview with host Nico Johnson.
Nico's intimate weekly podcast has interviewed solar luminaries such as Jigar Shah, Dan Shugar, and Stephen Lacey, so Josh was honored to be invited to be another guest on Nico's show.
Josh and Nico didn't exactly have a beer together, but they talked as if they did. They not only discussed solar and energy storage best design practices, but also about the influences in Josh's life growing up and his vision for the solar+storage future. They talked so long that Nico had to break up the interview into three parts.
All three Suncast episodes are embedded below. You can also subscribe to Suncast on Itunes, Stitcher, or your favorite streaming service.
Here's a rundown of what Josh and Nico discussed:
Episode 81: Tactical Tuesday with Josh Weiner
Depth-of-discharge and efficiency factors
Maintenance and Safety of Lithium Batteries
Episode 88: Battery Net Metering Changes Everything
SepiSolar's foundation story and what separates them from others
Lessons learned from Akeena Solar's IPO and dramatic growth
The not-so-strange connection between Music & the Solar Industry?
The incredible impact a neighbor can have on a young mind
Episode 89: How a Downed Boeing Dreamliner and a NY 7/11 Store Influenced the Solar Industry
How a 7/11 in New York became the pivot point for the storage industry
How a downed Boeing Dreamliner changed Josh's career trajectory
A clear case for including energy storage in the solar Investment Tax Credit
According to Nico, one of the best answers to his Crystal Ball question in the history of SunCast
Hope you enjoy these episodes and get to know Josh and why he's so passionate about solar and energy storage. Oh, and if you want to meet Josh in person…
Register for the Intersolar Tweetup
The Intersolar Tweetup is a bi-annual Happy Hour event where the solar Twitter tribe gathers in one place to meet each other in person.  See the faces behind the solar industry's brands.
Aside from @SepiSolarJosh, you'll meet Tor "@SolarFred" Valenza, our Director of Marketing who Tweets for @SepiSolar. The event is free to attend, but there's limited space in a private venue across from Intersolar, so be sure to RSVP!