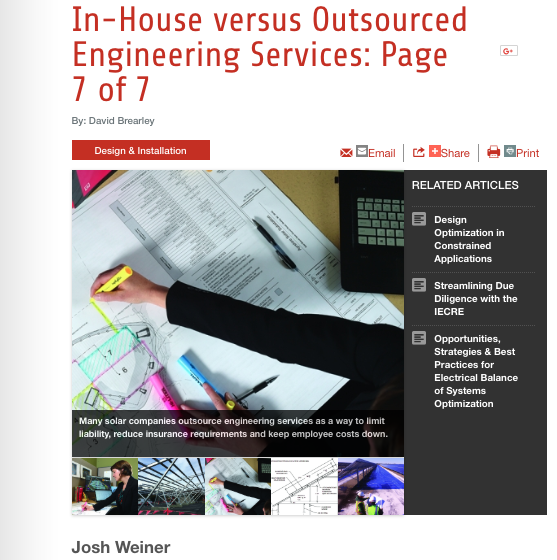 SepiSolar's CEO Josh Weiner was recently interviewed by David Brearley in SolarPro Magazine's "In-House versus Outsourcing Solar Engineering Services in the May/June 2018 issues.
Not every solar company needs to be outsourcing solar engineering and design, but Josh comments on why quality design firms can be the most efficient and cost-effective solar service solutions for many solar contractors, developers, and EPCs.
SepiSolar engineers aren't just NABCEP solar+storage design experts, they're also requirements experts, producing designs that meet the detailed requirements of of any AHJ or utility across the U.S.