Do's and Don'ts for Getting Energy Storage Permits Approved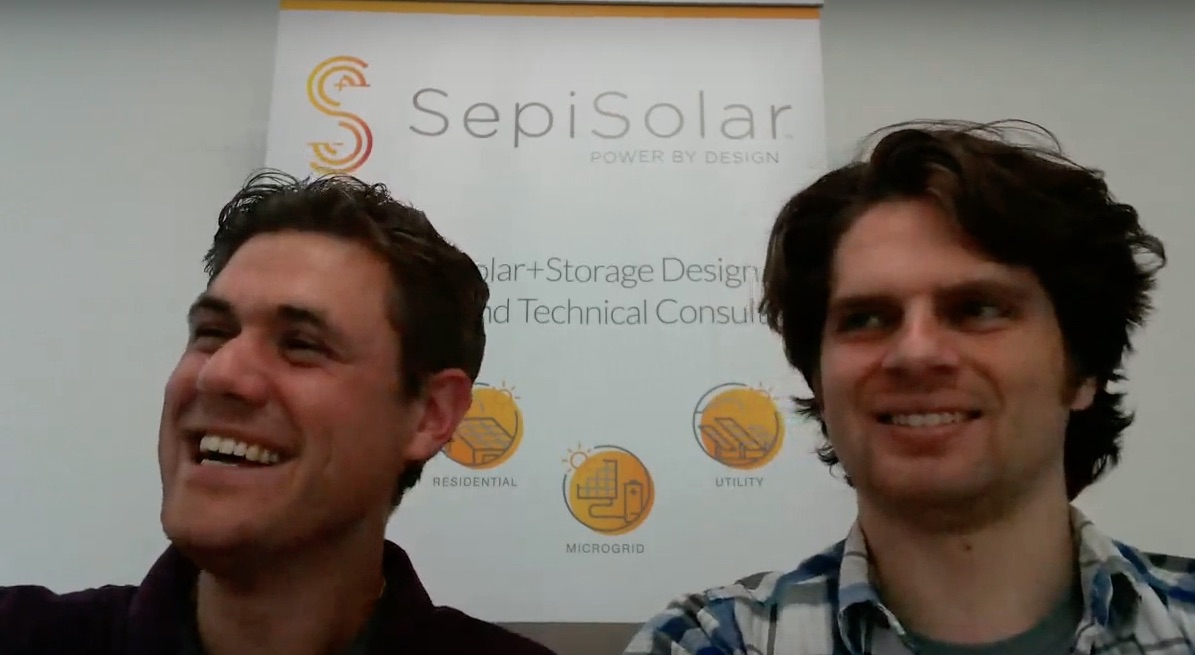 If you're just getting started installing solar with energy storage for residential and commercial applications, you know that getting energy storage permits approved is challenging. Not only are you newto energy storage, but your local AHJ may also be new to storage, or the brand of battery that you're using, or the chemistry.
To address these challenges, SepiSolar recently did an Ask SepiSolar Anything webinar on energy storage permitting requirements. As you'll see below, we received some great questions and some great answers on the best practices for getting storage project through permitting. We also share a few resources.
Perhaps the best advice that CEO Josh Weiner and Chief Engineer Richard Dobbins gave in this session is that your energy storage designers need to "spell it out." That is, don't leave your plan checker guessing about the applicable codes or interpretation. In the case of energy storage, less is not more. More info is better.
The full video is well worth watching, you can also click on the time code and jump to each specific question. Enjoy.
01:17 Josh updates us on SepiSolar's long history with energy storage permitting challenges through the years and why it's so challenging in 2018.
13:00 Josh shares info about a report from a San Jose fire captain Matthew Paiss called Energy Storage Systems Safety that does an apples-to-apples non-brand comparison of the fire safety concerns of lithium energy storage, flow batteries, and lead-acid chemistries. Find it here.
16:42 Does SepiSolar have any experience with large apartment building emergency backup systems that meet fire and life safety codes?  (Short answer, yes we do.)
24:34 Do you have any resources for municipalities who are developing energy storage permitting guidelines? (We have thoughts, but IREC has created a guide.)
26:25 Based on SepiSolar's experience, what manufacturers offer the best inverter products for energy storage?
31:26 What's the most common mistake people make when submitting energy storage permits?
39:32 Do you have a recommendation for an integrated solution for a small hospital, low-carbon resiliency microgrid project? (Yep.)
45:32 We've heard about the mistakes people make to get energy permits rejected. What are the best practices for getting permits approved?
51:12 I'm submitting energy storage plans for the first time. Is there a guide for how to do the line drawings for residential energy storage designs?
54:50 Does SepiSolar specialize in any particular size or type of energy storage projects?
As always, if you have any more energy storage questions, always feel free to contact us. We're happy to help. And if you're not on SepiSolar's newsletter list, sign up to get more useful info.