SepiSolar's Engineers Love Solving Solar Mysteries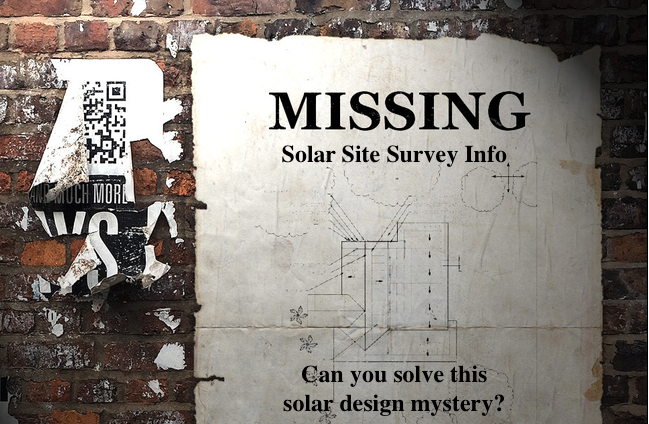 Solar engineers love a good mystery to solve. A few months ago, our engineers overheard a phone call between one of our team members and a customer who was on a job site in Oregon. They were discussing the utility service and voltage of some very old, unlabeled service equipment. With zero photos from the site and not even so much as a voltmeter available to the field tech, we wrote down everything the field tech said, which amounted to a rather short description:
There are two lines coming in from the pole, then a big transformer and a small transformer. I can't read the voltages, but then three lines go out to the main disconnect.
At this point, most engineering companies would dig their heels in and insist on knowing the line-to-line as well as line-to-neutral voltages (among other things) before proceeding with the designing. But SepiSolar didn't balk; we jogged our brains together while sketching on the white board and searching the web, but were initially stumped.
But it was something about the different sizes of the transformers that stuck with us; we knew that was the key data point. In about 10 minutes, we were confident the site was utilizing an 'Open Delta' service from the grid, which taps only two phases of the utility grid but delivers a three-phase circuit to the facility. Knowing that a service like this is meant to handle most of the power demands on the two phases that come from the larger transformer, we opted to interconnect all the PV power to these two phases, leaving the power leg and smaller transformer alone. Solar engineering mystery solved.
Solving engineering and design mysteries and optimizing the system for a unique site like this is exactly the kind of challenge that SepiSolar's engineers thrive on. In under an hour, we had a full system design for this customer and explained to him exactly how he needs to install this project safely.
If you've got a solar mystery that needs solving, call a SepiSolar "enginerd." We'd love to solve it for you.
Click here to learn more about our solar consulting services.