Psst! Heard about this new 2019 California EV Charger incentive?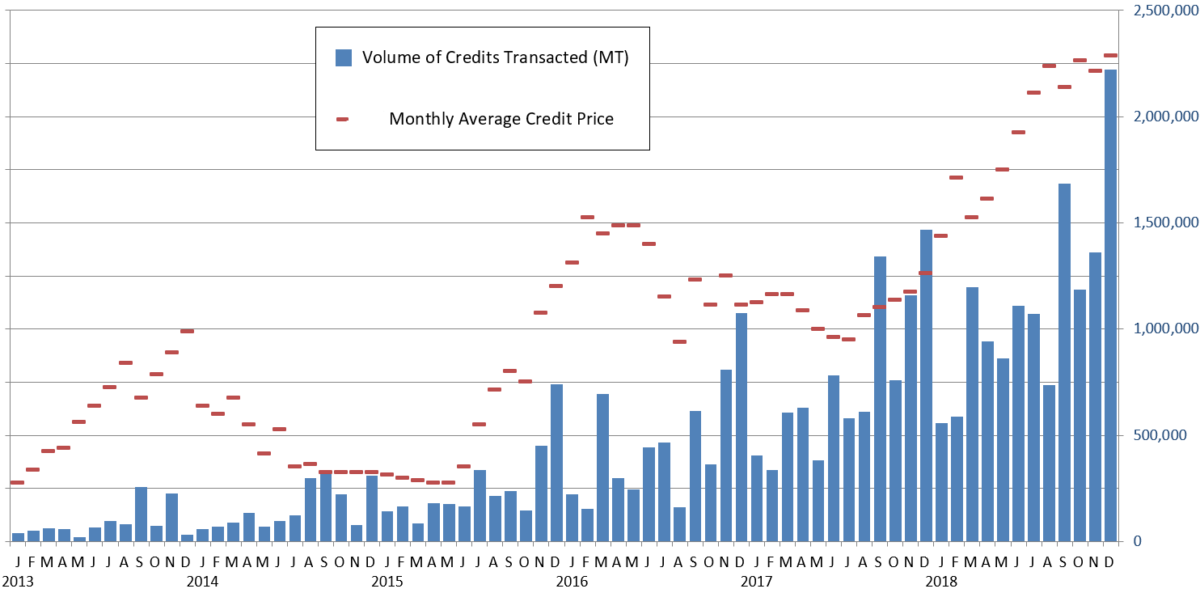 Do you install EV chargers in California? SepiSolar just learned about an existing State of California incentive program that added EV charger installations to its list of eligible technologies. Here's the scoop:
Who is eligible?
Any commercial, industrial, agricultural, utility-scale, or other non-residential property.
You can also go back to previous EV charger installations you've installed in the past to claim this credit moving forward.
The incentive can be assigned to the asset owner, the developer, the EPC, the property owner, or any 3rd party vis-a-vis any discretionary bilateral agreement.
How much is it worth? (A lot!)
California will pay $0.20 – $0.25/kWh (roughly $4,400/year, assuming one full EV charge per day) for each EV charger installed.
The incentive amount has grown about 800% over the last 6 years. (See the above chart.)
How long will the incentive last?
You'll keep receiving the incentive for as long as the program lasts (currently budgeted through 2030).
Why is SepiSolar telling everyone about this?
As a solar design and engineering company, we care about the success of our industry. If you develop or install solar and energy storage projects in California, EV chargers are easy to include, add tremendous value to a project, and now have an additional substantial revenue stream to capture.
How can I learn more? 
The program is complex and difficult to explain in a blog post. Contact Tony Smith to learn more about how SepiSolar can help you process this incentive for your projects today!
---
CONTACT US
---