Four Things to Consider When Designing Carports for the EV Age.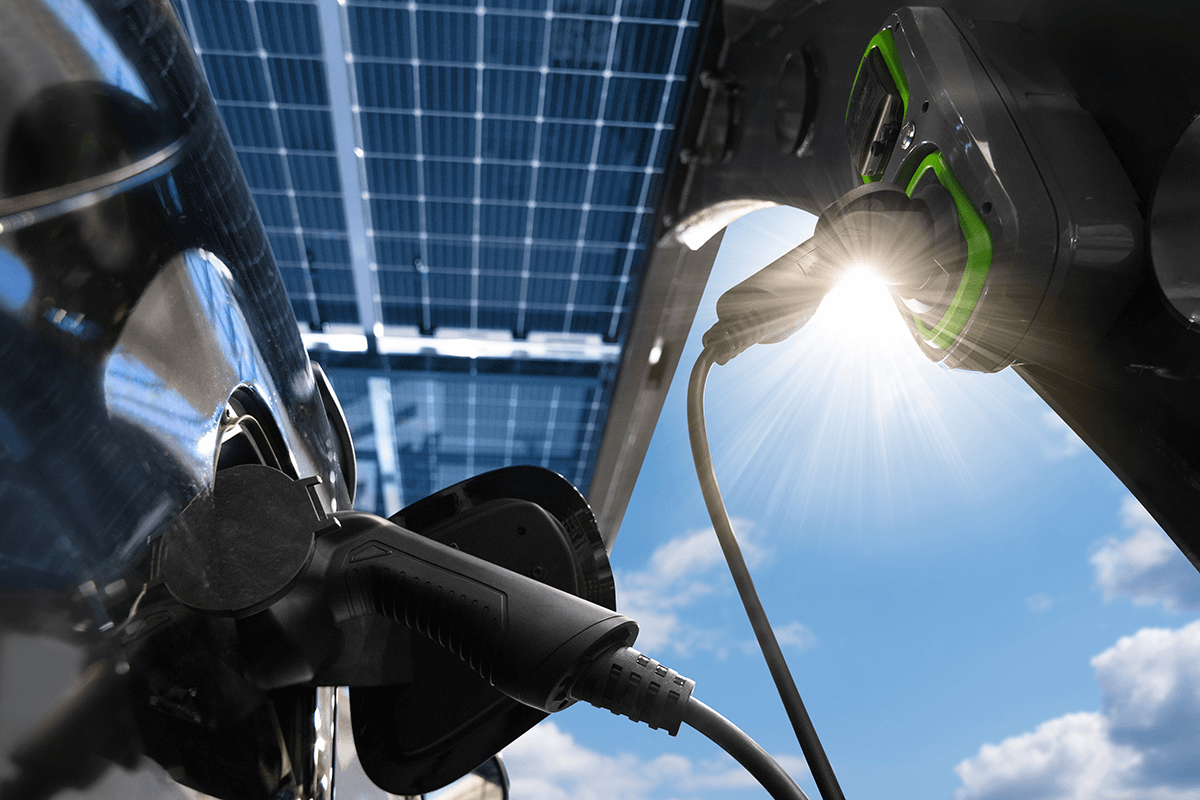 When you think of a regular carport, you probably picture a glorified roof. Nothing special or remarkable, just another roof and a few columns that wouldn't spark a second thought.
But what if we told you that these seemingly-basic structures can (and should) be used to charge EVs? With a well-thought-out solar mounting system, any business with an outdoor parking lot can use the sun to its full advantage, thereby reducing energy costs associated with EV charging.
As EV adoption continues to skyrocket year over year, having available charging stations is becoming more important than ever. With EV ownership expecting to soar to 35% this year, now is the time to think about boosting your business's charging capacity.
So, if solar-powered carports are on your mind, here's what you need to consider before you start building to ensure the success of your project.
---
---
Foundation Engineering
For most parking lots, a soil analysis or civil survey was completed at some point to detail the specifications of the parking lot. Depending on how recent that analysis took place, it could be useful data for optimizing the carport's foundation. With this information, your engineering team can help minimize the quantity and size of the columns needed for the carports. This is important because adding unnecessary columns can drive up the overall materials cost.
At SepiSolar, we coordinate this with our civil and geotechnical subcontractors to make sure the structural and electrical elements are working together right from the beginning. We make sure your solar carport is scaled and engineered properly without any unneeded costs, saving you time and headaches in the process.
---
---
Lighting and Photometrics
In California, Title 24 and outdoor lighting requirements make photometric analysis a necessity for carport projects. The last thing you want is to be almost through with building your carport, only to find that it's not up to code. When this happens, you waste time and money backtracking when you could otherwise be moving forward. The photometric analysis process is critical for understanding how light impacts its surrounding space, and failure to address it can lead to accidents in the parking lot. For this reason, photometric analysis should always be done before erecting the carport structure.
SepiSolar routinely delivers photometric analyses so your carport is fully in compliance. We love designing the generation and the load sides of our projects in tandem, because we excel at making the two seamlessly come together.
---
---
Architectural Services
Parking lots are required to comply with the Americans with Disabilities Act (ADA). To meet ADA standards, we often need to relocate parking spaces and develop striping plans that accommodate access. In California specifically, each space needs to be 18 feet long by 9 feet wide, with the access aisle on the passenger side. In addition, long distances to building entrances, unpaved traveling paths, and the omission of ramps can bring your carport out of compliance.
At SepiSolar, we believe that everyone deserves universal access to clean, green, renewable electricity, so be sure not to overlook these key details.
---
---
EV Charging
When the solar generation, battery, and EVs are all located in the same vicinity, you can get cost savings you would otherwise miss if you didn't fully plan through the solar layout, demand charge requirements, and EV charger locations. By making sure all of this is properly accounted for, you can set your carport up for long term success.
In our experience, we regularly see developers and engineering, procurement, and construction teams overlook important aspects of these systems. If you want to sleep well at night knowing no requirement, standard, or consideration was missed, SepiSolar has the expertise to get the job done right.
---