Ask SepiSolar Anything: Energy Storage Permitting Requirements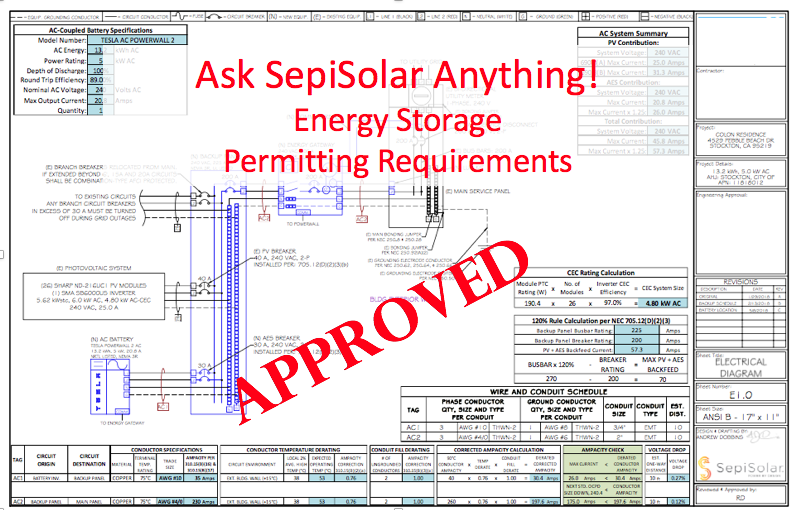 Wouldn't it be nice if all energy storage permitting requirements were the same? Sadly, we all know that energy storage permitting requirements vary greatly across the U.S.
In fact, as solar and battery prices decline, many authorities having jurisdiction (AHJs) are seeing storage projects and a variety of battery technologies come across their desks for the first time. Likewise, many solar contractors are submitting their designs to their local jurisdictions for the first time.
In our latest edition of Ask SepiSolar Anything, SepiSolar's CEO Josh Weiner and Chief Electrical Engineer Richard Dobbins, PE, will answer any of your questions about energy storage permitting requirements and best practices for getting your energy storage designs approved. Join us!
What: Ask SepiSolar Anything: Energy Storage Permitting Requirements
When: Wednesday, September 12, 2018, 11am PST, 2pm EST
Where: Sign up and get reminders and a link to the webinar. (Also, if you miss the episode, you'll get an email with a link to the recording.)